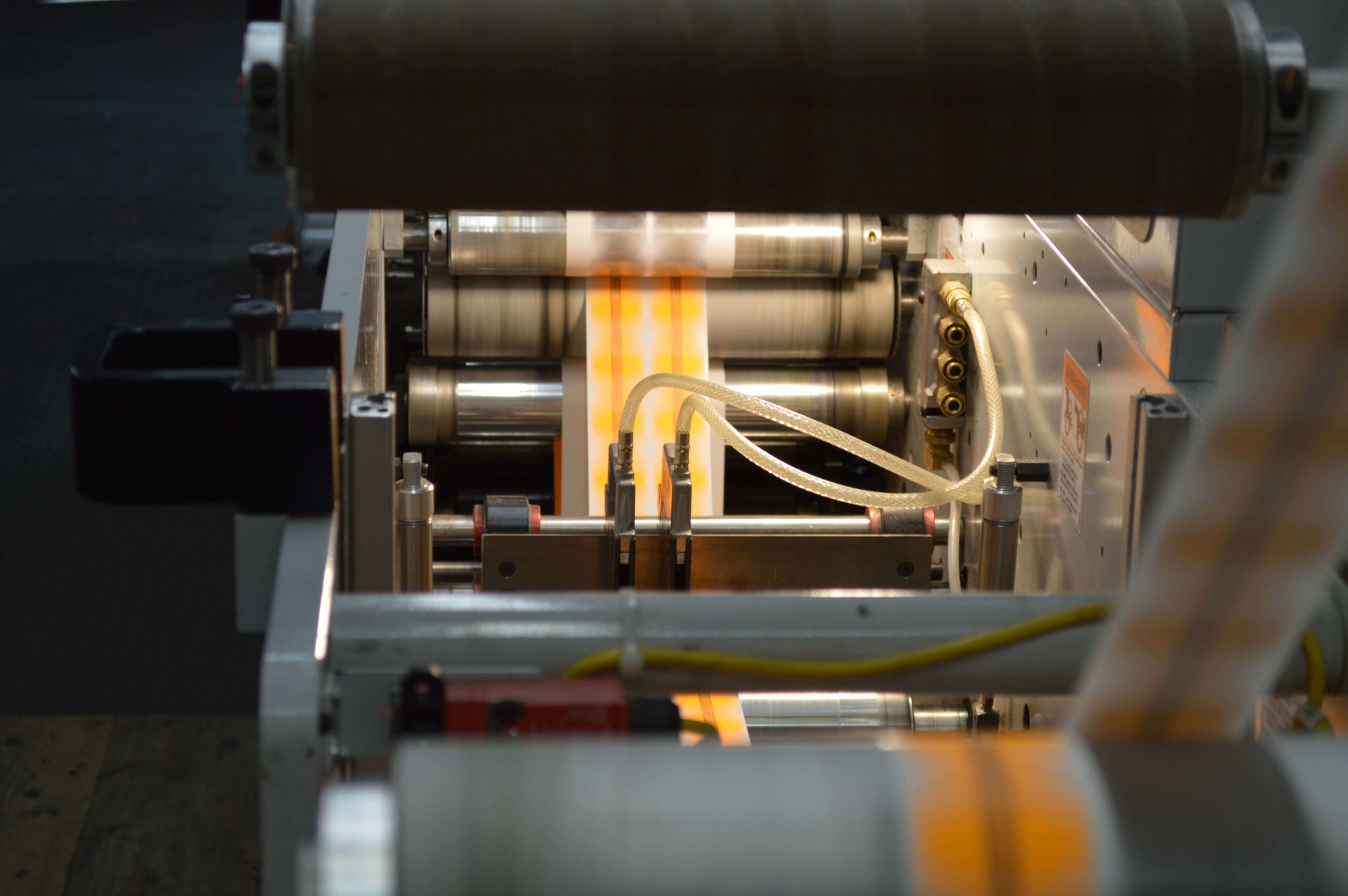 Looking for quick, off-the-shelf labels to order and print on-site? Or how about something basic, imprinted with your logo by us– available right away? We have the right solution for you!
We stock high quality blank labels in a multitude of sizes. Our premium thermal transfer material and direct thermal facestock offer superior printability at an affordable price.
We have over 80 plus labels in-stock and available now.
Here are some of our most popular products.
| Type | Size | Adhesive | Packaged | Description |
| --- | --- | --- | --- | --- |
| Thermal Transfer with Perf | 2.5″ x 1″ | Permanent | 5000/Roll, 4 Rolls/Carton | Blank Labels |
| Thermal Transfer with Perf | 3″ x 5″ | Permanent | 1250/Roll, 4 Rolls/Carton | Blank Labels |
| Thermal Transfer with Perf | 3″ x 6″ | Cold Temp | 1000/Roll, 8 Rolls/Carton | Blank Labels |
| Thermal Transfer with Perf | 4″ x 2″ | Permanent | 3000/Roll, 4 Rolls/Carton | Blank Labels |
| Thermal Transfer with Perf | 4″ x 3″ | Cold Temp | 2000/Roll, 4 Rolls/Carton | Blank Labels |
| Direct Thermal with Perf | 4″ x 3″ | Cold Temp | 4000/Roll, 4 Rolls/Carton | Blank Labels |
| Thermal Transfer with Perf | 4″ x 6″ | Permanent | 1000/Roll, 4 Rolls/Carton | Blank Labels |
| Thermal Transfer – No Perf | 4″ x 6″ | Permanent | 1000/Roll, 4 Rolls/Carton | Blank Labels |
| Direct Thermal – No Perf | 4″ x 6″ | Permanent | 1000/Roll, 4 Rolls/Carton | Blank Labels |
| Direct Thermal with Perf | 4″ x 6″ | Permanent | 1000/Roll, 4 Rolls/Carton | Blank Labels |
| Direct Thermal with Perf | 4″ x 6″ | Permanent | 250/Roll, 16 Rolls/Carton | Blank Labels/1″ Core |
| Thermal Transfer with Perf | 4″ x 12.5″ | Permanent | 500/Roll, 4 Rolls/Carton | Blank Labels |